RS485 & CAN HAT
For Raspberry Pi Zero/Zero W/2B/3B/3B+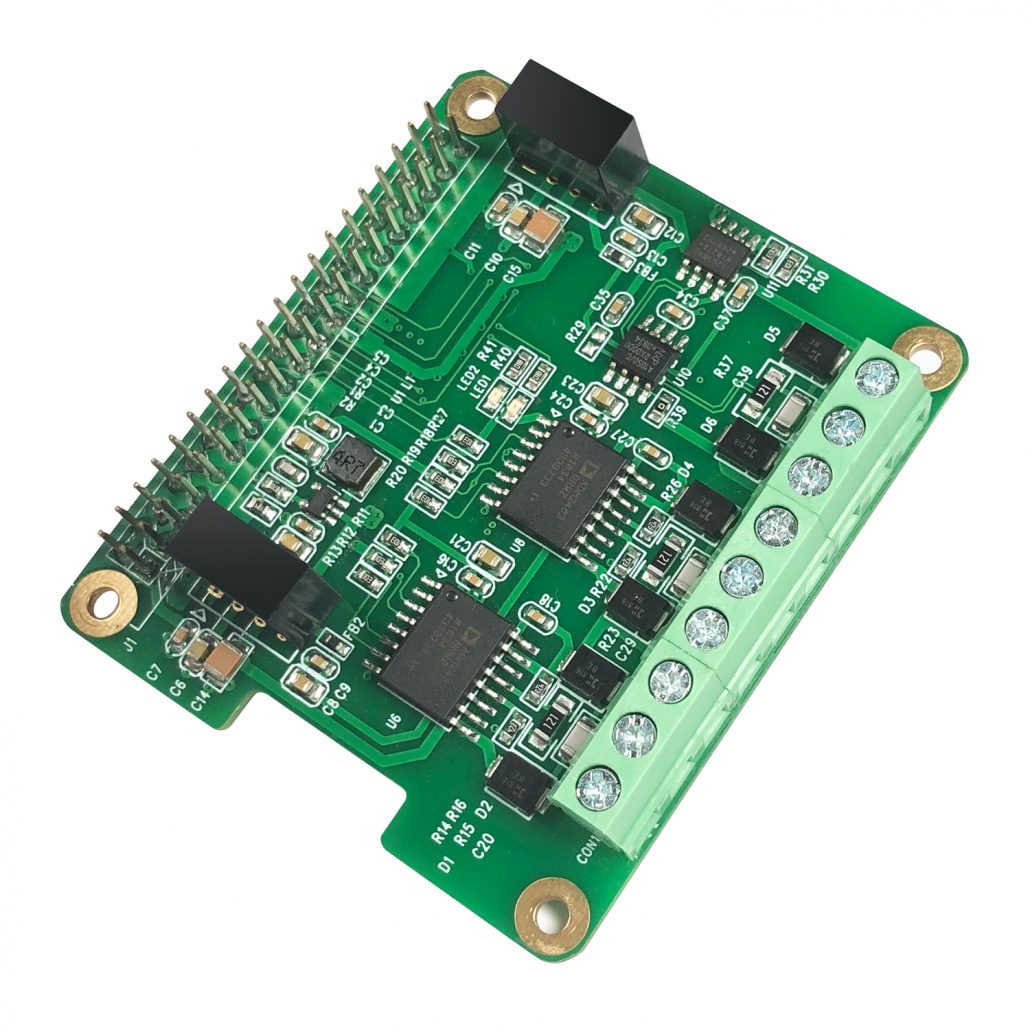 ---
---
KEY FRATURES:
  RS485 & CAN Module is an industrial communication module for Raspberry Pi, on board 2*RS485 Bus and 1*CAN Bus communication interface via SPI interface.
  CAN bus and RS485 bus are powered by separated isolated power modules, signals between the transceiver and the controller are isolated, ESD protection for the communication port, ensure your raspberry pi can be used in more strictly industrial sites.
  CAN Function: on-board CAN controller MCP2515 via SPI interface, high speed CAN transceiver, digital isolation ADUM1201BRZ,  and communication Rates 20Kbps-1Mpbs can be programmed arbitrarily.
  RS485 Function: on-board controlled via UART, half-duplex communication, supports automatically TX/RX switch without extra programming, on-board SPI to RS485 SC16IS1752 Electrical data isolation with ADI ADM2483.
  On-board individual 120 Ohm terminal resistance, Impedance matching and guarantee the ability to drive. On-board User ATC24C32 EEPROM.
---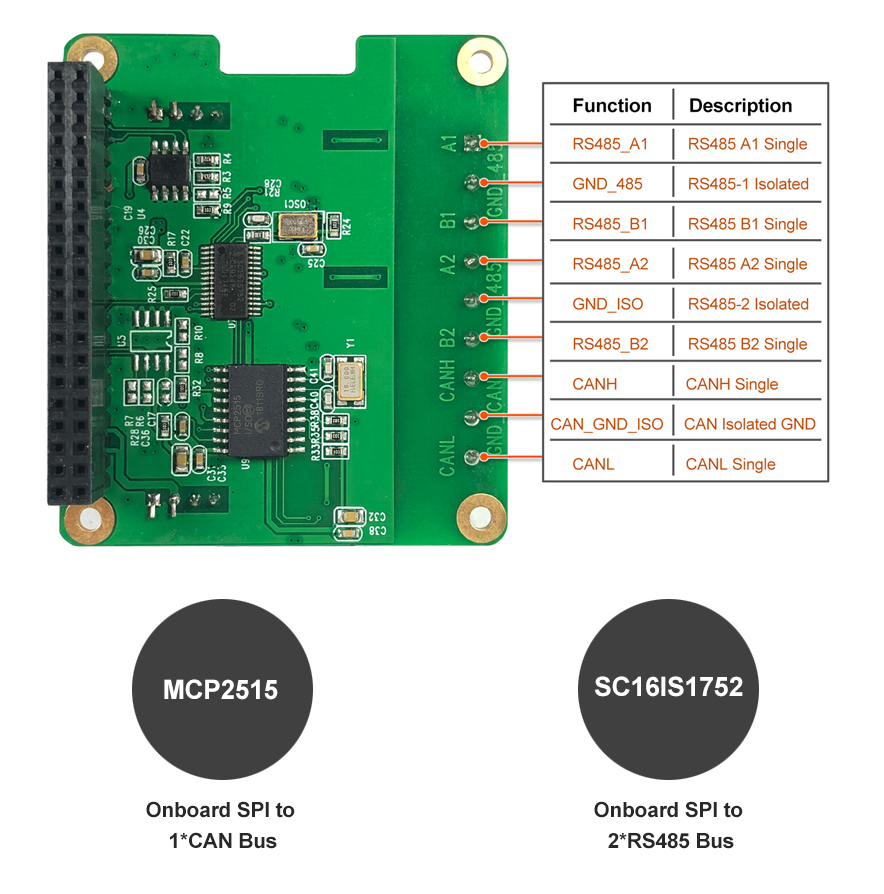 ---
ISOLATION DESIGN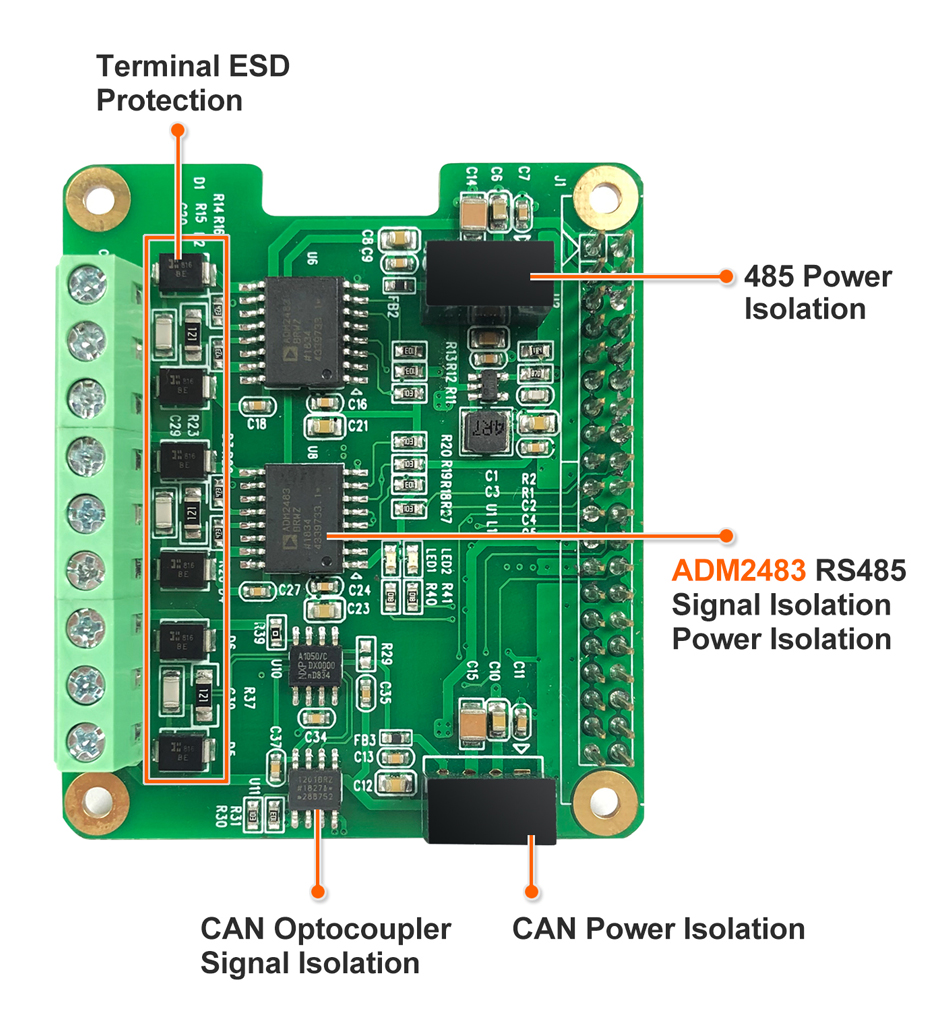 ---
Compatible with Raspberry Pi Zero/Zero W/2B/3B/3B+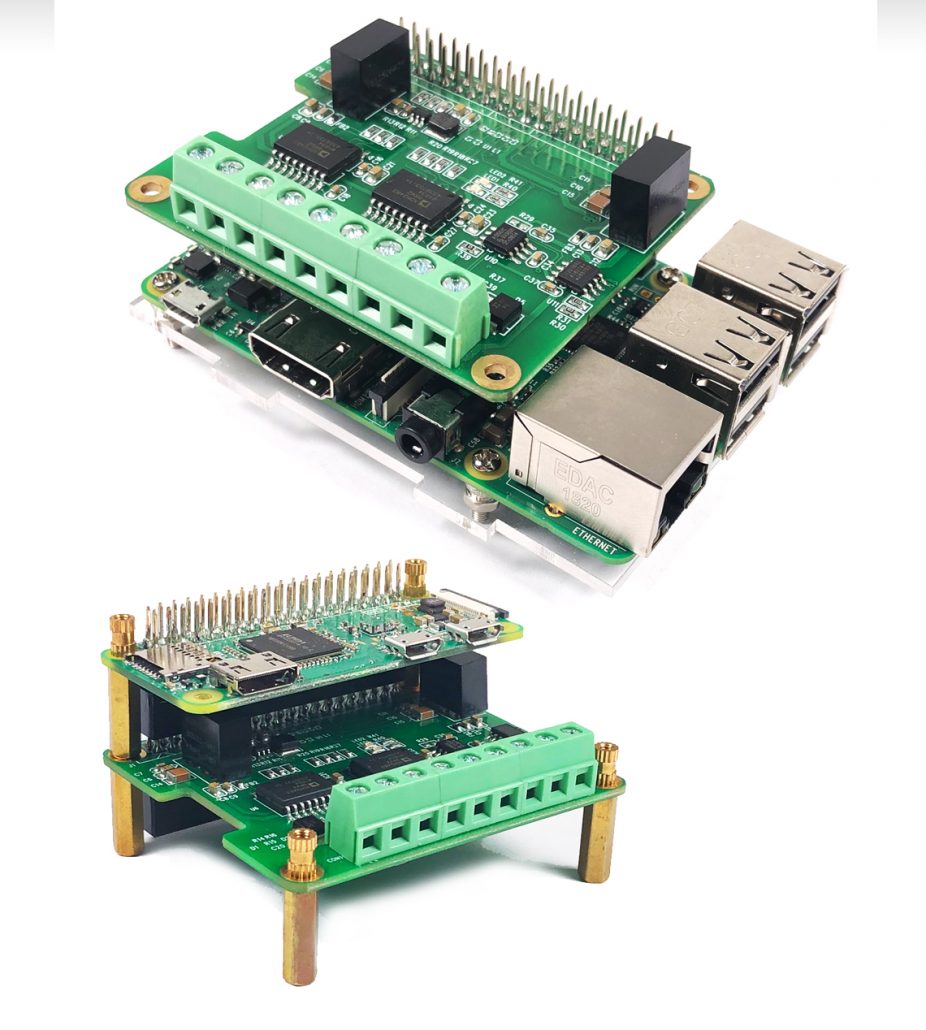 ---
COMMUNICATION APPLICATIONS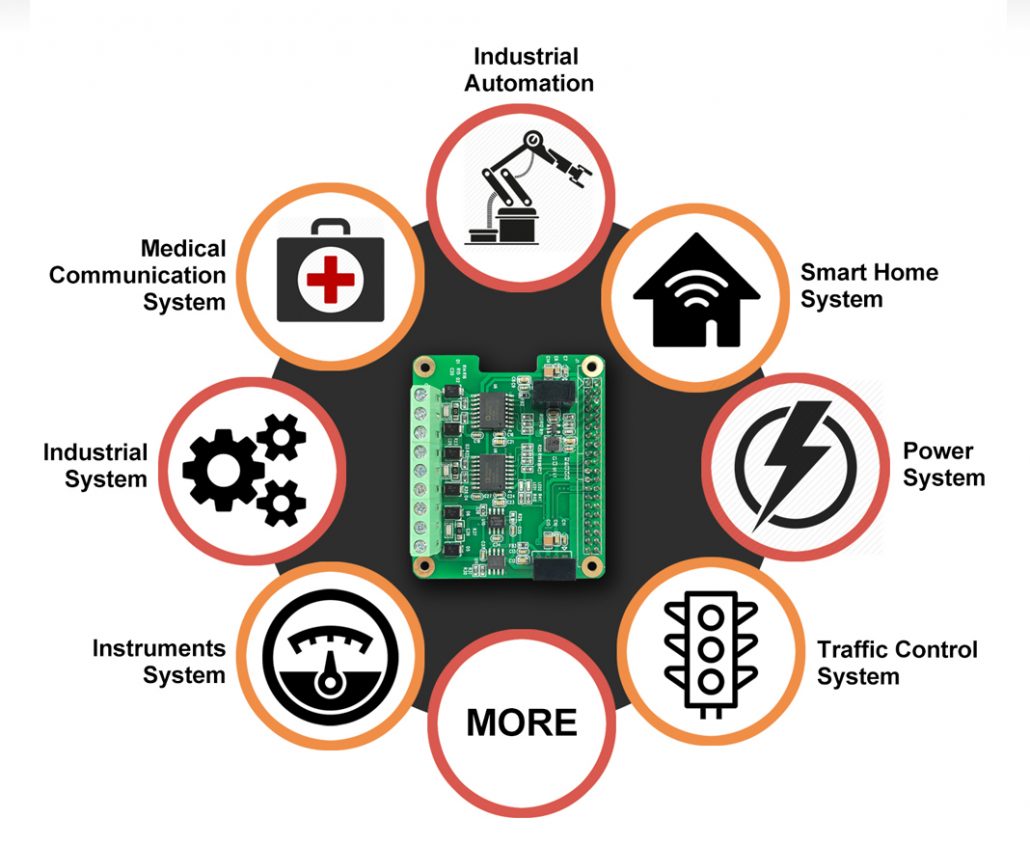 ---
Download: Click to download all documents about RS485 & CAN Module
---