InnoMaker Technology Provide design and fabrication for Raspberry pi, Beagleboard, Tinkerboard, Jetson Nano,
InnoMaker provides custom design service if you did not satisfy with our standard modules/som/sbc,we can design the SCH, Layout, SMT, provide samples and bulk production within few weeks.
InnoMaker has an experienced embedded design team, we can supply System On Modules, Single board Computers,Basedboards by using the same CPU, system OS compatible with your open source hardware,which will bring your products to market faster.
InnoMaker develops a variety of Modules for open source hardware like Raspberry PI, Micro:bit, Beagleboard, Tinkerboard includes Audios, displays, cameras, industrial modules like RS485, CAN, AD/DA ,Lora, etc… All these modules comply with stable and reliable operations, and have been greatly applied in different maker's projects all around the world.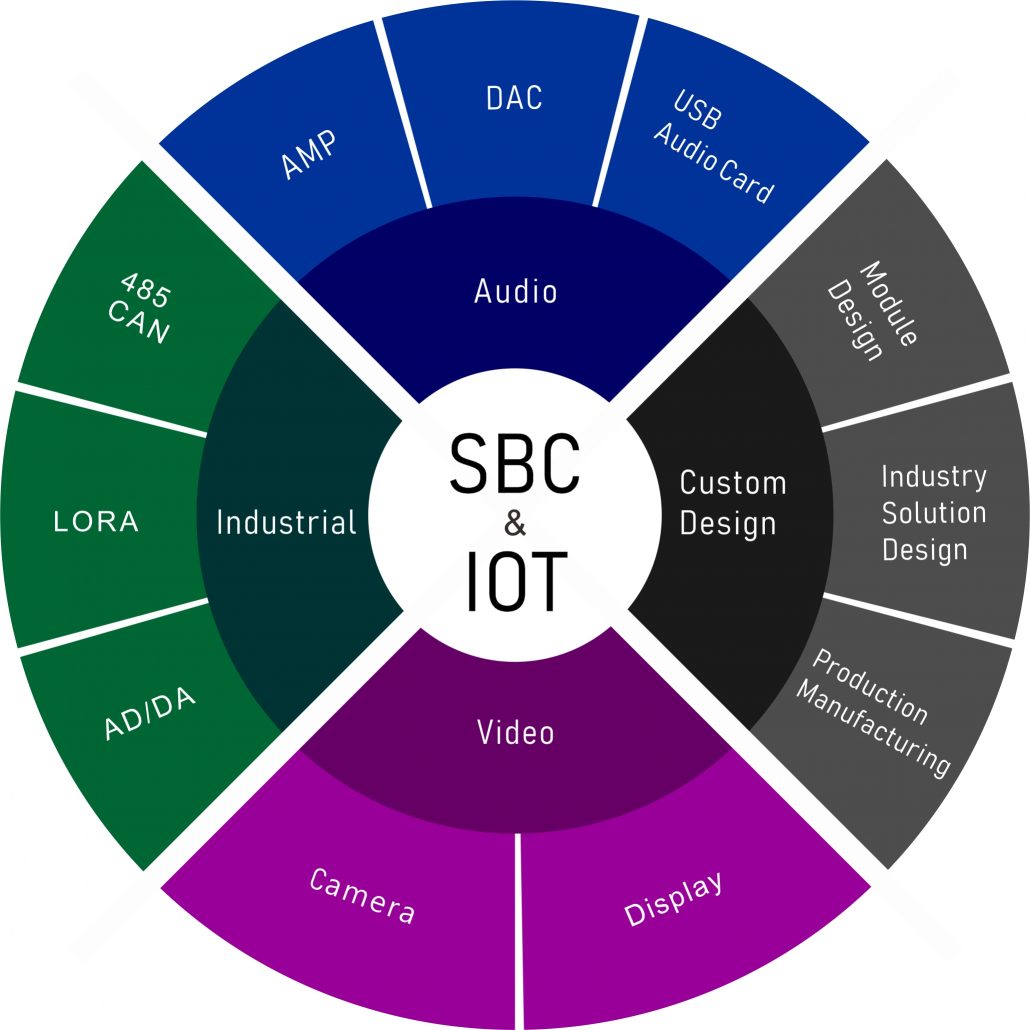 Strategy
Inno-Maker is a strategic partner of Raspberry Pi, committed to providing domestic and international customers with first-class embedded system solutions, customized design services, to assist industrial control, instrumentation, new energy, Internet of Things and other applications to shorten product development cycle, accelerate product launch.
Founder in the world's top 500 enterprises in embedded system development, supply chain, manufacturing and other fields with more than 20 years of experience, the company has a manufacturing plant in Dongguan, in the domestic and international markets have a sound dealer network.
Inno-Maker warmly welcomes people who love to learn and are willing to work on high-end embedded platforms such as Raspberry Pi and Cortex A8/A9/A57/A72 to develop application products and grow together with the company.
Case
1 HMI BY CM3+
CPU: BCM2837@1.2GHZ,Quad
Memory: 16GB EMMC
LPDDR:1GB
WIFI/BT: 5G,5.0
24 Channels Video encoding decoding Solutions
2 System On Module For BCM2835
Core Module
WIFI/BT